CLAY COUNTY, Fla. - One week after Clay County voters selected a new school superintendent, a School Board member asked for an emergency meeting to begin the process of making the job an appointed rather than elected position.
But the School Board chairwoman announced Wednesday that meeting will won't take place.
The move comes after longtime Superintendent Ben Wortham (below, right) was upset by Charles Van Zant Jr. in the Republican primary and faces only a write-in candidate in November's General Election.
School Board member Janice Kerekes called for the emergency meeting, a move Van Zant said he feels is unjust.
"As Americans, we believe in peaceful transfer of leadership," he said. "Mrs. Kerekes must not (believe that). In calling an emergency action, Mrs. Kerekes is blatantly violating School Board policy and the public trust. Emergency actions are reserved for cases of clear and present danger and are only temporary in nature. She is like the little boy crying wolf."
At a news conference Wednesday afternoon, School Board Chairwoman Carol Studdard confirmed that legally, the emergency meeting originally scheduled for Friday would be a violation of policy. Studdard refused to answer questions and simply read a statement.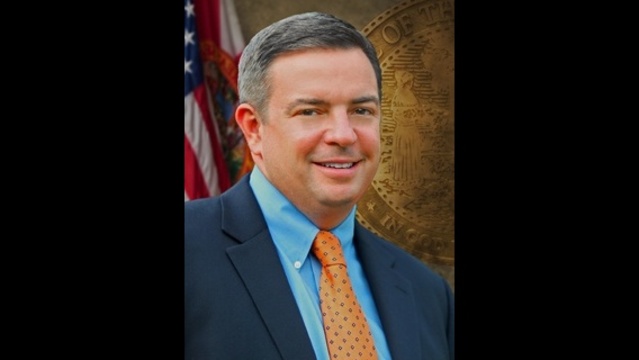 "Whether or not the superintendent's position should be appointed rather than elected is an important matter that deserves consideration by the citizens of Clay County," Studdard said. "However, it would be best to postpone any consideration until a later date so that we can get full input on this matter from the citizens."
Despite the politics involved, voters like Glisson say Van Zant (pictured left) should be supported as superintendent because he's who the voters elected.
"The people vote," Glisson said. "You may not like who they vote for, but the people voted, and that's the bottom line."
Glee Glisson, a retired teacher, is outraged the board would consider appointing instead of electing a superintendent, a move that would remove voters' power to choose.
"That's appalling to think that we would not be able to have the chance to vote for our superintendent," Glisson said. "You know, we live in America, we have that right, and I don't ever want my vote taken away from me."
The School Board says it's unlikely a resolution to change the way the superintendent is selected will be on the November ballot.
Copyright 2012 by News4Jax.com. All rights reserved. This material may not be published, broadcast, rewritten or redistributed.