JACKSONVILLE. Fla. - A local mom with stage 4 cancer believes the only thing standing between her and a longer life: $30,000.  Donna Rodriquez was diagnosed more than three years ago, and told her condition is terminal. Instead of giving up, she is seeking holistic treatment out of the country, but it comes with a hefty price tag.
Rodriquez has had chemo, multiple surgeries and has seen multiple doctors in Duval County. They've all told her the same thing, that she doesn't have much longer to live. Donna is desperate to try something she thinks will keep her alive, holistic treatment. It's something she can't afford on her own and something not everyone thinks will work.

In 2010, Rodriguez said she was given a death sentence. Doctors told her she had 36 months to live.
"Well it was devastating," she recalled.  "I mean, my youngest was 18 months. Between me and my husband we have five kids and they are all school aged."

This hair stylist said she's relieved to have passed her "expiration date," but she still has so much to live for.
"It's just very hard to think that I could miss my daughter's first dance, her prom, her wedding," said Rodriguez.  "And she asks me all the time, 'Mommy you're gonna do my hair for my wedding?' I say yes because I don't wanna say I'm not."

Rodriguez is confident her answer to longer life, maybe even becoming cancer free, is a cancer clinic in Mexico called Oasis of Hope. Open 50 years, they post online about multiple success stories.
The problem for Rodriguez, her cost to go there is $30,000.   Because it's holistic treatment, it's not covered by insurance. Plus, Rodriguez's medical bills in the last three years have left her accounts empty.

"I mean we lost our home, we turned in our cars, and you know, got rid of our pets." Donna said. "All that stuff doesn't matter when you got some body telling you that you only have a few years to live."

What's even tougher for Donna, the fact that some oncologists don't agree with the treatment she's seeking. We talked with the Chairman of Oncology and Hematology at the Mayo Clinic in Jacksonville, Dr. Asher Chanan-Khan

"It's hard when you know someone is going to die from their cancer and it's understandable they want to look for something like this," Chanan-Khan said. "That's the hardest part."

This is a situation Chanan-Khan knows too well. Six year ago he was diagnosed with cancer and given just two years to live. He too outlived his "expiration date."
He does not  believe facilities like Oasis of Hope offer any type of magic bullet. He says he knows because he considered it for himself.
"I wonder because I have been in the situation many years ago whether I should go to such places, or such physicians or such caregivers," recalled Chanan-Khan. "The answer at least in my quest was 'No'. It wasn't worth it."

Regardless of this opinion, Rodriquez is convinced the holistic treatment will give her the most valuable thing she could ever hope for; time.

"I pray about it everyday," she said. "I'm still doing the best I can and eating as good as I can and I just have a lot of faith and I'm being optimistic that God's gonna get me there."

We reached out to Oasis of Hope and asked for a response to Dr. Chanan Khan's opinion that this treatment wouldn't work, despite the hefty price tag.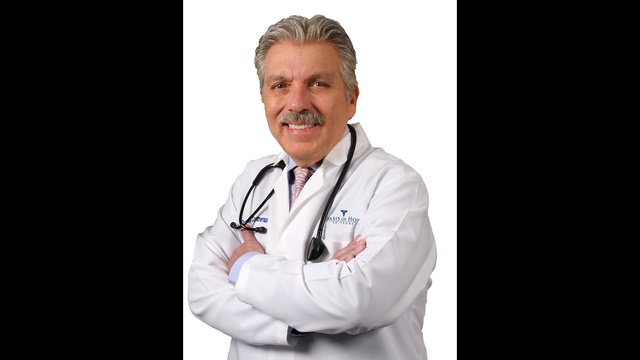 We were given the following statement from the director of Oasis of Hope Hospital, surgical oncologist Francisco Contreras, MD:
"Alternative medicine is not a panacea for patients dealing with advanced staged cancer, but after 30 years as an oncologist combining conventional and alternative cancer therapies, I can state that integrative cancer treatment consistently improves the quality of life of most patients and produces superior 5-year survival rates.  For example, the national average 5-year survival for stage IV breast cancer is 20%.  In a 5-year prospective study with stage IV breast cancer patients taking integrative treatment, we found that 45% of the patients were alive after 5 years." (Read the article provided to us by Oasis of Hope, in which the statistics from Contreras' statement are published.)
Rodriquez's friends have set up a website to help her raise money. To read more about their efforts to help her, go to www.YouCaring.com.
Copyright 2013 by News4Jax.com. All rights reserved. This material may not be published, broadcast, rewritten or redistributed.