JACKSONVILLE, Fla. - Police are investigating a rash of bank robberies, nine occurring in the past six weeks.  Three occurred Monday alone.
Police are still looking for the man they say robbed the Bank of America near Roosevelt and Lake Shore Boulevard Monday morning.
Monday afternoon, police in Fernandina Beach arrested 22 year-old Chance Bennett and 33-year-old Mandy Hagan in connection to two robberies: one at SunTrust Bank and the other at First Coast Community Bank in Fernandina Beach.
Channel 4's crime analyst, Ken Jefferson spoke to us about the rash of bank robberies in these surrounding areas.
"These are one of the more complicated type of robberies that you have to investigate, simply because they are in and out so fast," said Jefferson.
Because our area has seen quite a few bank robberies in recent months, Jefferson reminds those who might be victims of the crime to do what they are told in a robbery situation.
"The bank tellers as well as administrators there have at that bank all been trained at the bank as to what to do if they find themselves that particular situation, and they have been trained as to what not to do, the objective is to survive the incident," said Jefferson.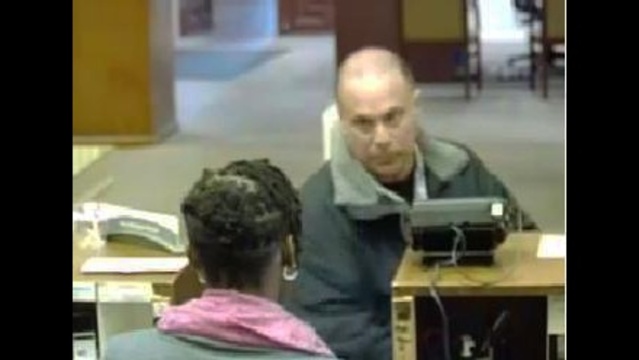 Nine banks in Duval, St. Johns and Nassau counties were targeted by thieves. The first happened at a credit union on Jacksonville's Northside on January 22;, the second was at a Bank of America on Monument Road.
A man walked into the Wells Fargo in downtown St. Augustine on February 8, handed the teller a note, saying he had a bomb and demanded money. Police caught the man, 54-year-old Craig Ozarowski and arrested him in South Carolina.
On February 11, Jacksonville Bank on Beach Boulevard was robbed.
Police have made arrests in about half of the bank robberies since the beginning of the year, but many, like the man police are looking for in connection to a robbery at the Bank of America Monday morning , are still on the run. Jefferson said surveillance video and the community will play a big role in tracking down the suspects who got away from police.
"The bank totally relies on the community for the most part to help identify these suspects when they come in," said Jefferson. "A description is always good and you always want to encourage persons whoa re involved as a victim of a bank robbery to give you as much of a description as they can."
Copyright 2013 by News4Jax.com. All rights reserved. This material may not be published, broadcast, rewritten or redistributed.