PEMBROKE PARK, Fla. - A Maine teenager who stopped to take a "selfie" with a squirrel during a visit to Florida found himself in a nutty situation.
Brian Genest, 17, of Auburn, Maine, said Wednesday he saw what appeared to be a friendly squirrel on a hand rail while walking through John Chestnut Park near Tampa.
Genest took a "selfie" with the squirrel, but the flash and noises from his camera phone scared the animal, which climbed under the teen's shirt and hung onto his back.
"He jumped on my shoulder and went down my shirt," Genest told the ABC affiliate in Tampa.
Genest started flailing to get the squirrel off his back.
"I ended up doing a stop, drop and roll kind of thing," he said.
Genest's mother snapped photos of the hoopla, which are posted on her son's Facebook page. She said Thursday that Genest had approached the squirrel making clicking sounds with his tongue to get closer.
She said neither her son nor the squirrel was harmed.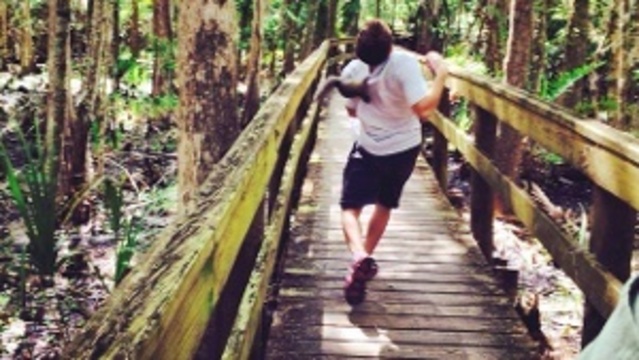 Copyright 2014 by Graham Media Group. The Associated Press contributed to this report. All rights reserved. This material may not be published, broadcast, rewritten or redistributed