ST. AUGUSTINE, Fla. - The St. Augustine Police Department is investigating a early morning crash that left a man dead after police say he was thrown from his scooter after hitting a downed power pole.
This death continues a string of unsolved hit-and-runs in St. Johns County.
34-year-old Juan Jesus Zalazar was coming home from work on his scooter after deejaying at a Mexican restaurant in St. Augustine. 
Bryan Frasca with St. Augustine police said a vehicle was traveling along South Ponce de Leon Boulevard near King Street in St. Augustine and hit a power pole. The power pole was knocked onto the ground across the roadway.
Shortly after, Zalazar was riding along South Ponce De Leon Boulevard when he struck the power pole and was thrown from his scooter.
According to St. Augustine PD, another vehicle traveling in that same direction struck Zalazar, killing him.
Police said both the vehicle that hit the power pole, and the vehicle that ran over the scooter rider left the scene and are considering it a hit-and-run case.
Officers say the driver who struck Zalazar with his vehicle called police when he heard they were looking for him.
"He looks around, he doesn't see any damage to his vehicle," said Officer Chris Miller with St. Augustine police. "He thought he had just ran over the pole, he saw there was law enforcement and fire on the scene and he just basically left."
Now police are searching for the man who hit the pole.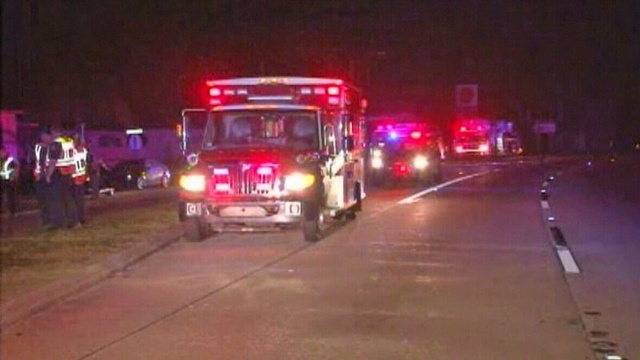 Investigators say they are now looking for a silver 2006-2008 model year MAZDA6 with serious front end damage. Anyone with information want to hear from police right away.
South Ponce De Leon Boulevard at King Street was closed in both directions for several hour while police investigated.
This is the fourth deadly hit-and-run in St. Johns County in the last four months.
Copyright 2014 by News4Jax.com. All rights reserved. This material may not be published, broadcast, rewritten or redistributed.