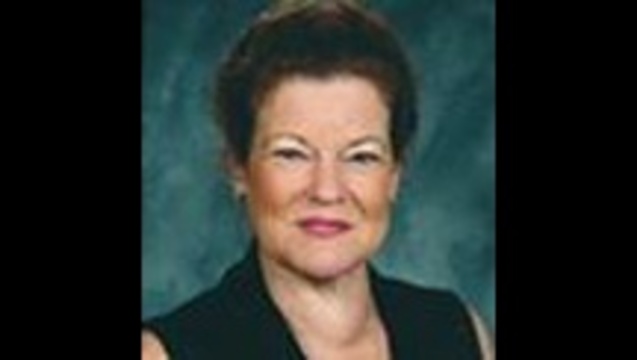 Age:
58
Family: Cary Crawford-husband; Sloan Crawford; Connor and Ian DeAndrea-Lazarus-daughter and son-in-law
 
Occupation: Putnam County School System - 25 years as an English teacher and 8 years as a high school guidance counselor; Director of Testing and Academic Success at St. Johns River State College for 3 years; Retired then came back to St. Johns River State College in Admissions and Records.
 
Education: AA-St. Johns River Junior College; BS from FSU in Secondary English Education; M.Ed in Education/School Counseling from University of North Florida
 
Political Experience: none
 
What do you see as the top three issue sin this race?
Improve graduation rates. We need to increase our early intervention programs to positively affect our graduation rates. It is too late to start trying to keep students from dropping our of school when they are in middle and high school. We need to keep students from every getting to that point so we must start early. We also must understand that not every child will attend college. Therefore, we need to increase and improve the numbers of students who are trained and certified in vocational/technical fields to enter the workforce after they graduate from high school. I am very interested in starting a Vocational/Technical high school in Putnam County.

Getting all stakeholders involved in the education process. School staffs, parents, students, community members and business leaders must all be involved in school reform. We need to have on-going collaboration with these groups. All of these stakeholders must feel needed and welcome in our schools. Public education is ultimately tied to the economic success of our community. I want families to move to and stay in Putnam County not only because of the beauty of the little town on the river, but also because it has one of the best education systems in the state. If we all work together, we can achieve this.

Exceptional Student Education: I want to ensure that all of our students, including those students in our Exceptional Education programs are receiving all of the services they require and need. As the mother of a deaf daughter, I know the importance of parents; rights regarding their child's placement in classes and programs. I know how intimidating it can be when ESE (Exceptional Student Education) teams sit at the table with you and tell you what is best for your child. While these professionals are extremely knowledgeable in their fields, I feel that parents also know what is best for their children. I want these parents to feel welcome and comfortable when they come to the schools for their child's IEP (Individual Education Plan) process and to feel like their opinions are valued. I want them to know that they have rights as parents to ask for the services their child needs.
 
Campaign Website: N/A | Facebook