JACKSONVILLE, Fla. - An 11-month-old girl was burned with hot water while at a day care Thursday. Day care workers said what happened was an accident.
The child suffered second-degree burns to her chin, neck and arm while at A Child's Choice Development Center on Beach Boulevard.
Laciara Masline said she is outraged over what caused the burns on her 11-month-old niece Kennedy.
"Based on this picture, I thought it was horrific and everybody should know about what happened at this particular day care," said Laciara Masline.
A Child's Choice confirmed an employee was heating up water for Kennedy's bottle when it spilled. The scalding water splashed onto her arm and chin. 
Day care workers called the girl's mother at work, and the girl's grandmother took her to the emergency room.
Masline said she was upset over "the fact that they didn't even call an ambulance and waited until someone was able to pick her up."
Channel 4 went by the day care  Friday afternoon. Workers said the burn was an accident. 
"We're going to plan to anchor the pot, which is out of the reach of the children, which is required. Just an unfortunate accident," said Martin Rapant with A Child's Choice.
When Channel 4 asked Rapant if the Department of Family and Children had contacted the facility, Rapant said, "It was an accident."
DCF  is now investigating the case.
Masline said whether it was an accident or not, it should've never have happened.
"Things just don't happen. I feel like they had no concern for my niece where they had hot water near her to the point where burns on her skin," said Masline.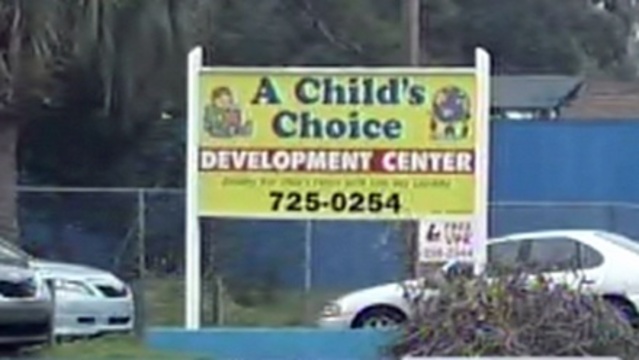 The day care has been opened for 10 years.
Copyright 2012 by News4Jax.com. All rights reserved. This material may not be published, broadcast, rewritten or redistributed.