ST. JOHNS COUNTY, Fla. - Deputies say a 5-year-old child pulled unresponsive from a pool at home at the Royal Pines subdivision of World Golf Village on Monday afternoon has died.
St. Johns County Fire-Rescue personnel said deputies performed CPR on Artem Volotovskyi at the scene on Pinehurst Point Drive about 3 p.m. until paramedics arrived, when Artem was rushed to Baptist Medical Center South in serious condition. At about 6 p.m., the St. Johns County Sheriff's Office said the boy died.
Deputies initially said Artem, a Ukranian national, was 4 years old, but said Tuesday he was 5.

They said the drowning was accidental.
Artem and his mother moved to the U.S. in February and have lived at the home since.
The details of how the boy was found in the pool are still under investigation by the Sheriff's Office and the Florida Department of Children and Families.
"My heart goes out to them. I can only imagine what they're going through right now," said a neighbor, Barbara Chernick. "I'm aware of how quick kids can move and how quickly they can get into things or fall into the pool or something, so, it's a tragedy."
Channel 4 also spoke to a neighbor who said they performed CPR on the child. That neighbor didn't want to talk on camera about what happened, but told Channel 4 that the child's mother ran to his home in panic, screaming for help.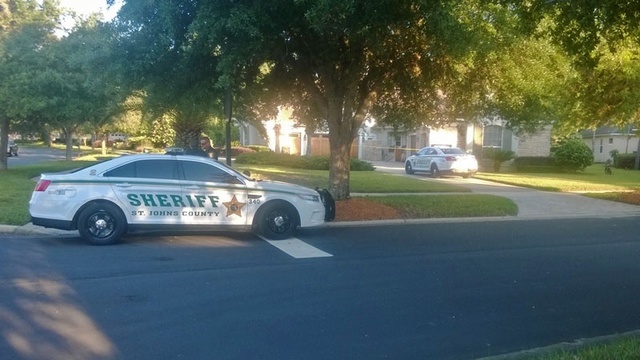 DCF said it will investigate the drowning.
"What we'd we want to do is not only find out more about the incident, who may have been watching the children or if they were being watched. But additionally, we want to find out more about the living situations of the children in these homes or any children who are living there along with the victim as well," said DCF spokesperson, John Harrell. "We want to do a thorough and complete investigation. Certainly a sensitive one."
Harrell urged parents, caregivers and community members to use safe practices and procedures around water, reminding that drowning is the leading cause of death in Florida among children ages 1-4.
"If there's someone there, keeping a close eye on children who knows how to do CPR. They can save a life. We certainly urge all Floridians to learn CPR," said Harrell.
For drowning prevention tips, visit the DCF website.
Copyright 2014 by News4Jax.com. All rights reserved. This material may not be published, broadcast, rewritten or redistributed.