JACKSONVILLE, Fla. - State Attorney Angela Corey is doing some finger pointing, saying she's upset her office is being dragged through the mud because of statements by Public Defender Matt Shirk.
At issue is the use of civil citations, which give juveniles a break from court for minor crimes.
Shirk has told the City Council that Corey should step up use of these citations, and Duval County Public Schools Superintendent Nikolai Vitti says he agrees.
Corey believes the council and others are not being told the whole story. She made that clear Monday, and the council is listening.
One of the civil citation programs offered in Duval County is teen court, where teens hear about nonviolent crimes of other kids and then deal out a punishment that involves restitution and community service.
It's become an issue for the council now because members are looking at a resolution urging the State Attorney's Office to do more of those types of diversionary programs. The council is doing that because Shirk told them they should.
Now Corey is responding.
"The fact that one person who has nothing to do with civil citations, their office does not open a file on a public diversion case," Corey said. "The Public Defender's Office stirred all of this up for no good reason."
"We have never come to this council and criticized her for anything," Shirk said. "She is participating in the program. The programs only operate because of her office. All we are saying is that in Jacksonville we need to do a better job. We are not criticizing the State Attorney's Office. For some reason we are not utilizing -- we want to see it working better."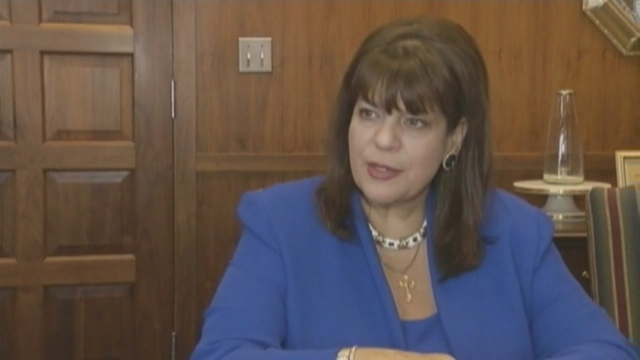 Corey not only took issue with Shirk, but she had words for Vitti, who has also been saying the state attorney needs to do more on civil citations. Corey said VItti is not in the business of law enforcement.
"I would agree with her. I am not law enforcement. I am an educator, I'm a parent and I'm a citizen," Vitti said. "And I do believe that civil citations, when used appropriately, can have a positive impact on children's lives."
Corey said there is a lot of misunderstanding about the civil citation programs.
Channel 4 spoke with a Jacksonville mother, who's daughter went through the civil citation, diversion program.  Felicia Garrison told Channel 4 that her daughter got in trouble shop-lifting and was put into a diversion program.  Garrison told Channel 4 going through the program was not an easy process. 
"We had to go through a lot of things. Jail tour. Also, went through workshop called 7 habits for strength of the family," said Garrison.

In addition to doing jail tours, Garrison said she had to pay hundreds of dollars in fines to the Duval County courts. The Garrisons said they completed the Duval County program and were told that her daughter's record would disappear, but Garrison said she is still unsure what her daughter's criminal record shows. 
"That any youth that goes through program doesn't have a record. That's not what we were told. That's not what I was told. I'm still concerned to this day that she has a record," said Garrison.  
Council members will discuss civil citations more in committee this week and the conversation may be discussed in full council next week.
Copyright 2014 by News4Jax.com. All rights reserved. This material may not be published, broadcast, rewritten or redistributed.