NASSAU COUNTY, Fla. - A 17-year-old thrown from a pickup truck he was driving during a crash Friday afternoon in Nassau County is in stable condition at the hospital, but his 15-year-old passenger died in the crash.
The family of Dustin Hunt said they have hired attorney Gene Nichols to represent them.
"It's such a tragic event on both ends," said Nichols.
Nichols, speaking on behalf of Hunt's family, he said everyone's heart is going out to the family of Kyle Warren, who was killed in the accident.
The Florida Highway Patrol said Hunt and Warren were in a red Chevrolet Silverado on County Road 119 just before 4 p.m. when the driver, Hunt, tried to pass some other cars.
"The driver lost control, came back onto the roadway and overturned several times, ejecting the driver," said FHP Lt. Michael DuBois.
RELATED: Teenager killed in crash, driver critical
Troopers said charges against Hunt are pending.
Nichols said he believes investigators will find out that Hunt wasn't using drugs or alcohol, wasn't texting and wasn't trying to cause any trouble at the time of the crash.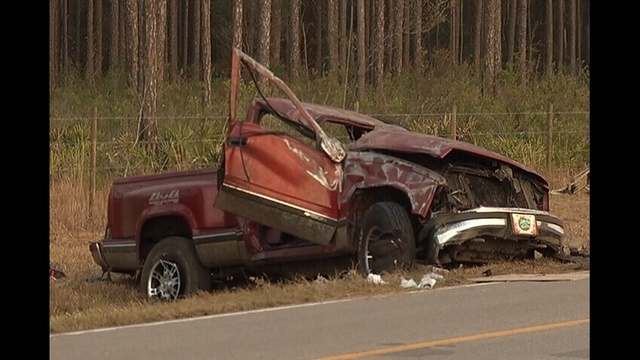 "What we have here is an accident. There was not willful or wanton disregard for Kyle," said Nichols. "There was no desire for Dustin to take the life of Kyle or risk the life of Kyle."
Nichols said he hasn't spoken with Hunt yet about what happened, as the teen remains in the hospital. He told Channel 4's Vic Micolucci that Hunt's family is very close with the Warrens and the two families are consoling each other right now.
As the community mourns the death of Warren, Nichols said he hopes the surviving teen gets well soon.
"He is still very groggy. He is unaware as to what happened in the crash," said Nichols. "He is unaware of what happened to his friend Kyle, but he is at least somewhat on the road to recovery."
Copyright 2013 by News4Jax.com. All rights reserved. This material may not be published, broadcast, rewritten or redistributed.