JACKSONVILLE, Fla - The Jacksonville Progressive Coalition is partnering with Florida New Majority to again seek the resignation of State Attorney Angela Corey.

The two groups held a joint press conference Friday at 7 a.m. at the Hyatt downtown to make their plea.
Those protesting are participants of the Preventing Crime in the Black Community Conference in response to the verdicts in the Michael Dunn and George Zimmerman cases, her "overly aggressive prosecution of juveniles and a known domestic violence victim, Marissa Alexander."
"We're also trying to get rid of Angela Corey because she's caused so many tears in our family and our communities," protester Biko Misabiko said. "Our youth are suffering from her destruction to our black and brown community."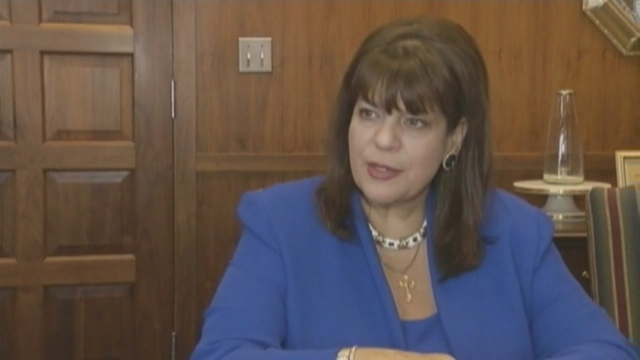 The protesters handed out flyers with information about crime rates, civil citation rates, and rates of charging teens as adults as a way to get their message across.
"We want to stop the school-to-prison pipeline, we want to free Marissa now and we want civil citations to be the primary way to get our kids to have better lives and stop committing crime," said Estafania Galvis, organizer for Jacksonville Progressive Coalition.
The groups say they will continue to seek Corey's resignation or removal.
"If she doesn't want to listen to us, maybe we'll have to go to the people who've given her money for her campaign and start boycotting or protesting them. If she doesn't listen, we'll have to find a way to make her listen," Galvis said.
Copyright 2014 by News4Jax.com. All rights reserved. This material may not be published, broadcast, rewritten or redistributed.