CLAY COUNTY, Fla. - Deputies are asking for the public's help in identifying a man who jumped over a counter and stole several boxes of cigarettes in Clay County.
The incident happened after 1 a.m. Aug. 4 at the Walgreens store on County Road 220.
A clerk of the Walgreens told deputies he was in the photo section of the store when the man walked through the door.
As the clerk walked towards the front counter, he noticed the man jumped over the counter and grabbed nine boxes of L&M Red cigarettes, jumped back over the counter and left the store, according to the Clay County Sheriff's Office.
The clerk ran out the front door to stop the man but he could not catch him, deputies said.
The man got into a green Jeep Wrangler with the top down and headed south on Town Center Boulevard. Deputies said the clerk was not able to get a clear view of the vehicle's license plate tag because the driver did not turn on his lights.
Deputies described the robber as a white man in his early to mid-20s who wore a dark shirt, dark shorts and a baseball cap turned backwards. It appears the man has tattoos on his left hand, according to the Sheriff's Office.
Anyone with information about the man's identity is asked to call the Sheriff's Office at 904-264-6512.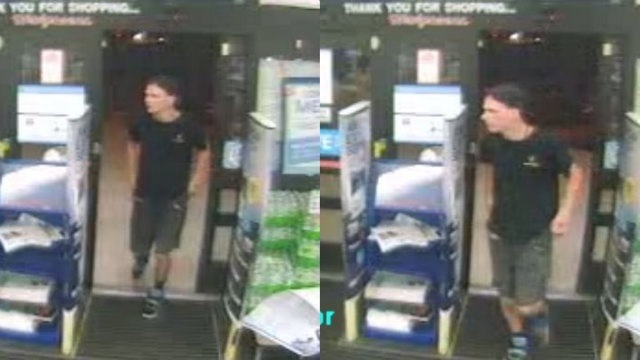 Copyright 2014 by News4Jax.com. All rights reserved. This material may not be published, broadcast, rewritten or redistributed.