JACKSONVILLE, Fla. - A sailor shot in the stomach during a robbery Wednesday remains in critical condition.
According to the Jacksonville Sheriff's Office, Brett Parks was shot in the parking lot of the Colony of Deerwood apartment complex.
Parks, 33, stationed at Naval Air Station Jacksonville, is a husband and father of a 16-month-old boy with a daughter on the way.
Parks' family spent most of the weekend at his bedside at Shands Jacksonville Medical Center. Parks has had several surgeries, the most recent to remove a kidney.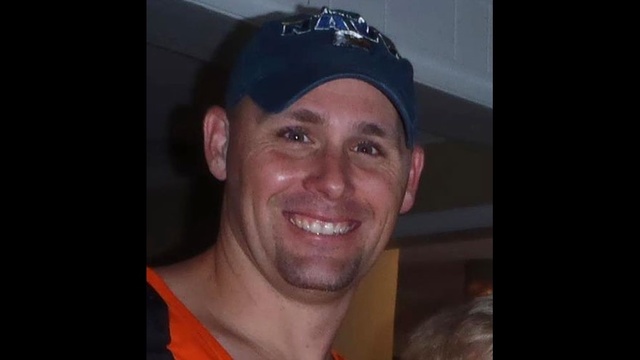 The family told Channel 4 he is showing signs of improvement, but he is still in intensive care.
"He is very critical," said his older brother, Derek Parks. "He's got a fight. He's got a battle to get through."
He says if there's anybody ready for that battle, it's his younger brother, Brett.
"His work ethic, his workout routine -- he's in such great physical shape," Derek Parks said. "He's just always been a fighter."
Witnesses say Brett Parks was trying to stop the robber from getting away when he was shot.
"Brett's a hero at heart. Brett has always stood up for the guy that couldn't stand up for himself," said Derek Parks. "And gosh, we wish that this didn't have to happen, but that's who Brett is, and we're proud of Brett."
While there are signs of progress, his family is still praying and hoping for good news.
"We've kind of found ourselves almost getting there, and we just get slammed right back to reality that it's really touch-and-go, but it's nothing short of a miracle that he is where he is now," Derek Parks said. "Brett is strong, and there are thousands of people praying across this country for him, and we believe that God has been honoring those prayers."
Police say 22-year-old Courtney James Phillips was identified as the shooter by a witness. He was arrested and charged with aggravated battery causing great harm, armed robbery, two counts of driving without a license and resisting arrest without violence.
Copyright 2012 by News4Jax.com. All rights reserved. This material may not be published, broadcast, rewritten or redistributed.