JACKSONVILLE, Fla. – As storms packing heavy rains and lightning rolled through the Jacksonville area Wednesday afternoon, a tree fell on a home in the Ortega neighborhood.
The tree fell on a house on McGirts Boulevard near the intersection of Grand Avenue. Debris from trees were left all over the roads in the area.
"It was absolutely crazy," said Elizabeth Loftus, a neighbor. "You could see the water blowing up off the river. It was the craziest wind I'd ever seen.
GALLERY: Stormy weather leaves trail of damage, debris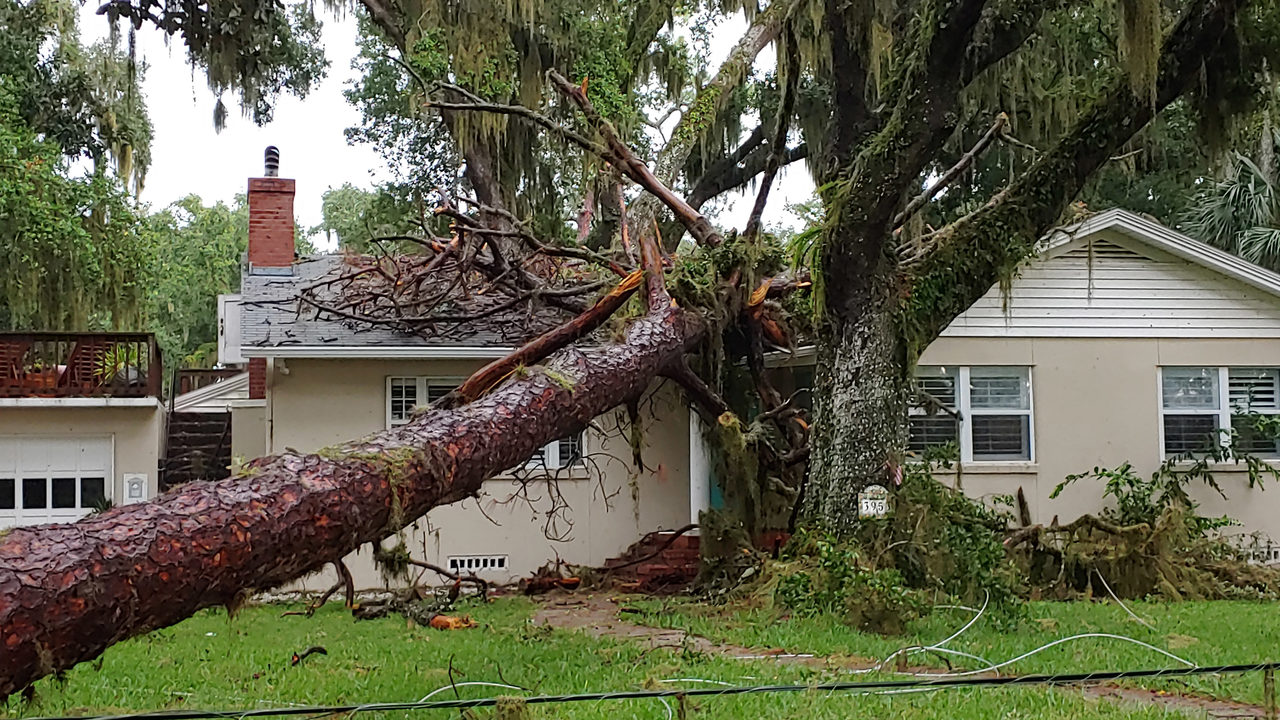 According to the Jacksonville Fire and Rescue Department, there were no people inside the home, but a few dogs were. No injuries were reported.
Before the downpour, Garry Quartermann and her husband were planning to host a dinner party with more than a dozen people.
"We had to cancel it," Quartermann said. "Knocked over our patio furniture and we lost electricty. I have wet cornbread in the oven and a brisket still on the grill."
The winds blew the top of Quartermann's chimney into her front yard. A street away, a driveway was covered with large tree limbs. Throughout the block, snapped power lines were dangling as crews worked to restore power.
As of about 5 p.m., about 6,700 customers were affected by power outages in the Jacksonville area, according to JEA. As of 11 p.m., a few hundred customers were still without power.
Just down the road, a man and dog were rescued from a boat that capsized in the Ortega River as the bad weather rolled through.