JACKSONVILLE BEACH, Fla. - Jacksonville Mayor Elect Charlie Latham won by a narrow margin of only 63 votes, and Monday, he will be officially sworn in at a Jacksonville Beach City Council meeting.
The close race triggered a recount and some anxious moments between Latham and competitor Penny Christian.
Channel 4 spoke with Latham about the tight race and the new mayor's plan for Jacksonville Beach.
Latham said he was the underdog going into the election, but the underdog turned winner, has big plans for the city of Jacksonville Beach.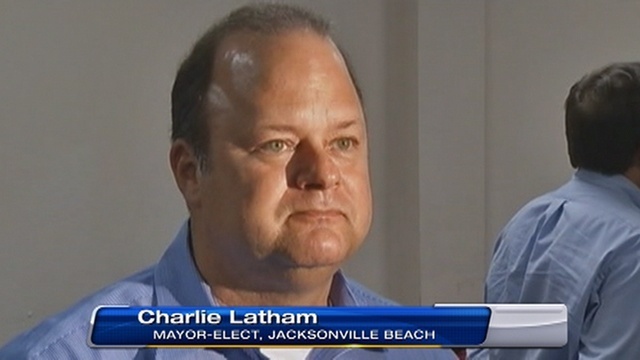 "My goals are to work arm and arm with the cities of Atlantic Beach and Neptune Beach to strengthen our economy, our local economy," Latham said. "To help businesses prosper. To keep crime and vagrancy down and create a better environment for our visitors and for our residents."
Latham said his campaign worked tirelessly to reach out to voters until the day of the election, admitting the recount process was very stressful.
Some more of the new mayor's goals are to make his beach city as family-friendly as possible.
He also said the crime rate in Jacksonville Beach has recently increased, so he wants to work closely with the Jacksonville Beach Police Department to get the crime rate back down.
Copyright 2012 by News4Jax.com. All rights reserved. This material may not be published, broadcast, rewritten or redistributed.